Last Updated on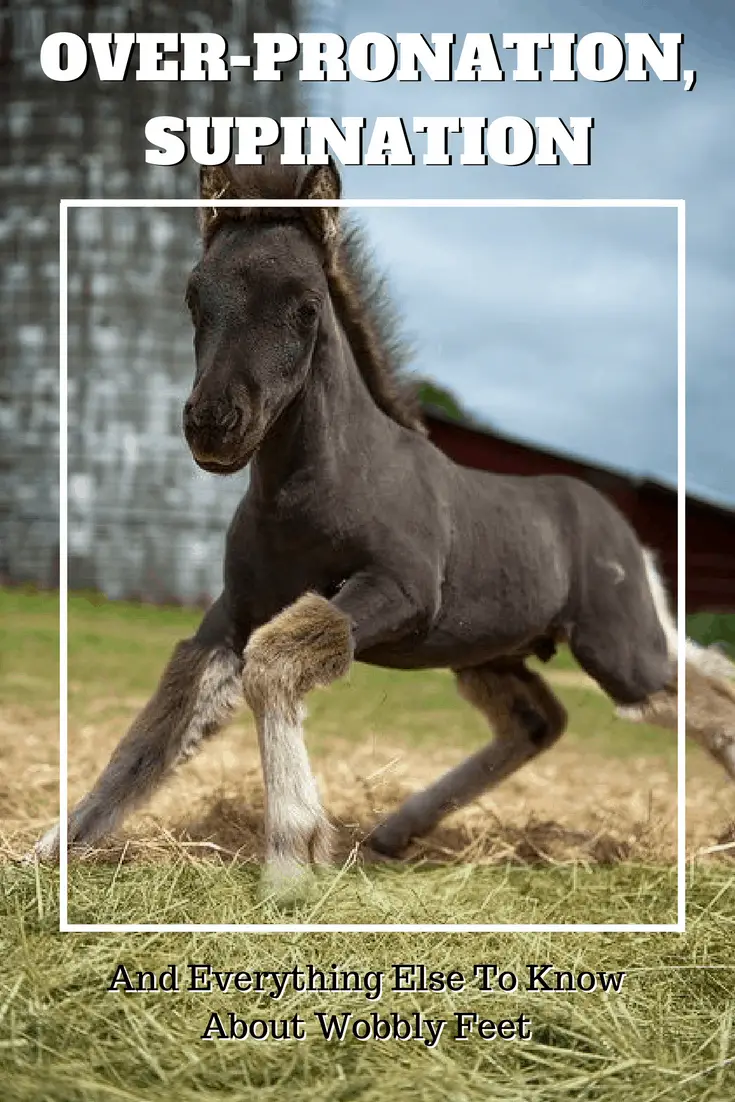 Did you know the way you walk could hinder your ability to run or even cause health problems down the line? It turns out the degree to which you place weight on the outside or inside of your foot can have profound consequences on the muscles in your feet and legs, forming bad habits that leave you more open to injuries or even eventually cause them.
Fortunately, there are footwear that can help correct your natural step and redistribute your weight to ensure your feet remain happy and healthy.
First of all, let's review the terms you'll need to know to identify what shoes are best for your gait.
Over-pronation and supination indicate how you distribute your weight, to what degree you arch your foot, and which parts of your foot absorb the most force as you strike or push off the ground.
In order to find the shoe or exercise that's right for you, you'll need to be able to describe whether your feet are over-pronated or supinated. Below, we'll review what these terms mean, how you can identify which one you are, the possible injuries each can cause, and what you can do to ensure the lasting health of your feet.
Pronation
Normal pronation (or "neutral") is the inward movement of the foot as it balances the force of your leg striking the ground on each step. When this is done optimally, the foot rolls inward about 15% and the entire foot comes in contact with the ground, evenly distributing the body's weight and the force behind the step. When pushing off from the ground, the full front of the foot absorbs the weight and provides the force of movement, again ensuring you stay balanced.
Normal pronation is essential to proper shock-absorption and balance. This is the ideal placement of your foot the footwear described later will guide you toward.
Over-Pronation
Over-pronation is when the arch of your foot flattens on contact with the ground, resulting in the force rolling your foot and ankle inward beyond the optimal 15%. This means when your foot strikes the ground, most of your weight is concentrated on your ankle and the inner ridge of your foot near the big toe. When pushing off, most of the force is provided by the big and second toes and most of the body's weight is balanced on them.
Supination
Supination is when the foot overly arches as it connects with the ground and does not roll inward enough. This means most of the force of the step and weight of the body is concentrated on the outer edge of the foot. When pushing off, most of the force comes from the two smallest toes on the outside edge of the foot.
Identifying Your Step
Now that you know the three different types of gaits, you may be able to identify for yourself how you distribute your weight when you walk. However, you can also find clues by looking at your shoes. If the inner sole of your shoe is worn, you probably over-pronate. If the outer sole is worn, you probably supinate.
You can also test by placing down a piece of dark paper (such as a brown paper bag) and stepping normally across it with wet feet. The footprints left behind will show how you distribute your weight. If most of the sole is visible, like it was flat, then it was pronated. If more of outer edge is visible, then the foot was supinated. If the footprint looks well-balanced, then you have a neutral strike.
Preventing Injury from Over-Pronation
The stress placed by over-pronation on your inner soles, knees, ankles, shins, and heels can eventually cause strain and lead to painful blisters, runner's knee, shin splints, and Achilles tendinitis.
Fortunately, there are shoes designed to compensate for just such a step! Wearing shoes with straight or semi-curved lasts will help provide support. "Last" refers to the mold of the shoe: a straight last is more rectangular in shape and generally stronger and bulkier, while a semi-curved last has some curve to it. You can also buy shoes with motion-control or stability shoes with firm midsoles and external supports that will limit pronation or use orthotics.
Preventing Injury from Supination
The stress placed by supination on the outside of your thigh, ankle, heel, and toes can cause Achilles tendinitis, iliotibial band syndrome, and plantar fasciitis.
Fortunately, the right footwear can help correct your step! Shoes with curved lasts – meaning the shoe is shaped more like a sickle moon – will help roll your foot inward. Lightweight trainers will also help allow freedom of motion to help correct your foot motion and you should look for flexibility on the inner side of the show.
What To Wear To Resolve Wobbly Gaits
We've got you covered with footwear recommendations for all gaits and arch shapes! You'll find recommendations to suit you in all our walking and running guides. Head to our homepage to find links to all our buying guides. You can browse our guides by activity, or by specific conditions, such as plantar fasciitis. We've even got a whole buying guide specifically devoted to showing high-arched runners which shoes to use!