When it comes to shoes, two things come to mind in terms of importance.
The look and feel of the shoe will determine whether or not a customer will purchase a pair of shoes and whether or not the company will also have a repeat customer down the line.
Shoes can look good but be horrible for your feet or look horrible and be the best for your feet. Finding common ground between looking good and feeling good is not always easy.
Vionic has found the balance between look and feel that appeals to both women and men. Vionic is a company that was created by an Australian podiatrist named Dr. Phillip Vasyli.
The doctor actually formed the idea from patients that had come to see him and had attached orthotic insoles to sandals and flip flops.
Of course that is not the most attractive thing to wear but he found that the idea worked for some of his patients. After some thought, Vionic was founded.
Dr. Vasyli created orthaheel technology which is a universal orthotic with fashionable shoes built around them.
Orthaheel offers more support than standard shoes and is effective for most people especially for elderly people, offering arch support on shoes that wouldn't normally have them.
So whether they are thong sandals or Mary Jane's there is more support which can reduce foot pain and can keep feet from feeling fatigued.
The Best Vionic Shoes Are…
There is something classic about the Mary Jane shoe that has stood the test of time.
Whether they are small patent leather shoes for little girls or something more grown up for women every season, the fashion world takes a new look at them.
Vionic has a version of the Mary Jane that has received rave reviews from customers.
Pros:
Comfortable Fit, Arch And Heel Support, And Look
Most shoes that offer orthotic support are really not that attractive. In the world of shoes it is necessary for a shoe to not only feel good but look good. These Mary Jane's offer the look that most customers wanted and the comfort they were hoping for. They offer a comfortable fit and the support that is lacking in other shoes.
The biggest plus with these shoes is the ability to wear them all day without the customer's feet hurting after a long day of being on their feet. There is no sacrificing look for comfort and the Mary Jane's have overall been a very big hit with customers.
Cons: Takes Time To Get Used To The Support
While this is actually something that is common with a lot of shoes, for some reason this was a con that appears with these shoes. Some customers felt that it was like walking on tennis balls when they first started wearing them. As with any new shoes it can take a little time getting used to wearing them and once the initial break in period is over the shoes are a hit with customers.
Thong sandals, similar to flip flops with a little more substance, tend to be part of any woman's summer wardrobe. W
Whether living in a climate that allows for year round sandals or just the summer months they are a requirement for many women.
Pros: Comfortable Fit, Nice Look And Support
Finding a sandal with good support can be hard to do but the Eve has become a hit with many customers. The first time wear can take a little getting used to but the break in period is short. The array of colors that the Tide II is offered in also makes adding to a shoe collection easier.
There are 13 colors to choose from including red, turquoise, and tan leopard. Most customers were able to wear the shoes for hours and were not uncomfortable and wearing thong sandals all day can wear on a person's feet. This is yet another sandal from Vionic that is a big hit.
Con: Sole Wears Down Quickly
The only complaint that has come to light with these sandals is that after wearing the insole wears down quickly. It seems that after one or two wears the insole peels slightly causing the sandals to lose their look. This is something that is not common but the only complaint that has come up with the Tide II.
Vionic offers an exchange policy and the shoes have to be returned for a refund or exchanged within 30 days of purchase. This would take care of the wearing issue and it seems to be in a very small number of shoes.
Comparison On Price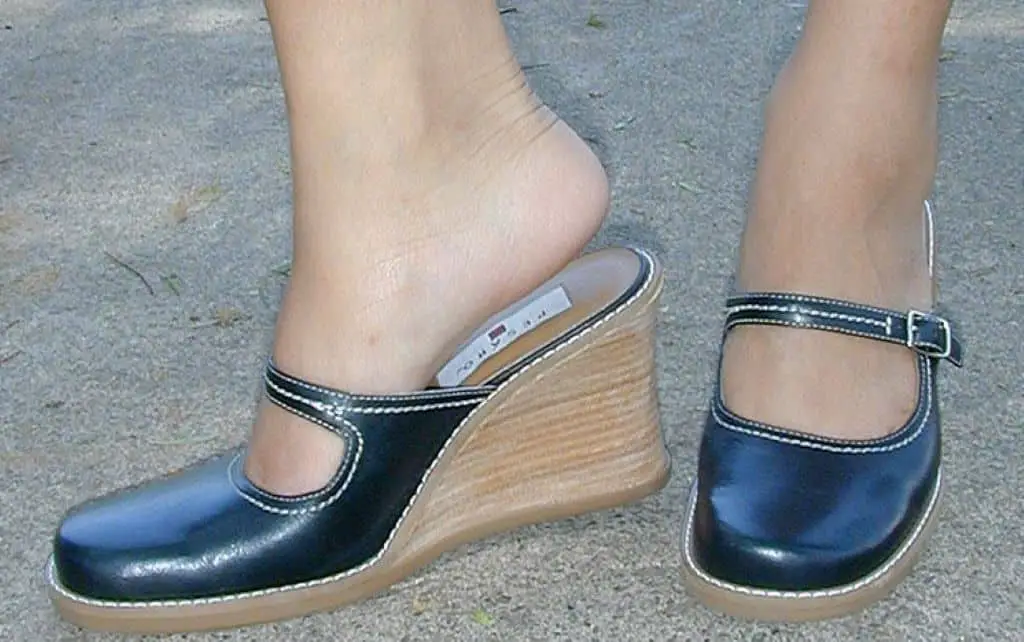 Both of these shoes seem to offer the support that other shoes don't. They also keep up with the latest style, giving Vionic the chance to appeal to anyone who may need the extra support while still being stylish.
There is no one fit answer for everyone who has foot pain but the shoes offered by Vionic gives customers more options than most companies that offer orthotic shoes.
The price point on these shoes can be a little more than someone intends to spend, $30.00 – $70.00 depending on the shoe, it is worth paying for what you want especially when it comes to foot comfort.
Conclusion
Overall the women's shoes either meet or exceed the expectations of the customer. The cons on both types of shoes are things that come with normal new shoe purchases.
The sole issue with the Tide II is definitely something that may just have been with a certain batch of the sandals made.
While women tend to buy more shoes than men do, the company also offers a men's line of shoes. Either gender has the option of dress shoes, sandals, walking shoes, and sneakers.
With the extensive line that is offered there is possibly something for everyone when it comes to comfortable, fashionable shoes.
Even though this article focused on the Mary Jane and the Tide II, all shoes from this company have received very positive reviews which shoes that Vionic has reached their target market.
There are other shoe reviews available if this one wasn't what you were looking for.