Plantar fasciitis can be a painful condition that can keep you from exercising, and in some cases, it can put a damper even on every day activities. Finding the right shoe when you have plantar fasciitis is key to your health and overall well-being.
We've searched through vast numbers of running shoes for plantar fasciitis, and narrowed them down to our top 3 favorites. The ASICS Gel-Kayano 19 Men's Running Shoe is our number 3 pick for The Best Running Shoes for Plantar Fasciitis.
For more information on how to select the appropriate shoes for your needs, check out The Ultimate Man's Guide to Choosing Shoes.
ASICS has become a household name by delivering high quality, aesthetically pleasing footwear that is comfortable to wear.
The ASICS Gel-Kayano 19 Men's Running Shoe is no different. Priced affordably, these running shoes provide the right support just where men with plantar fasciitis and other foot issues need it.
The Benefits Of The ASICS Gel-Kayano 19
The Gel-Kayano 19 Men's Running Shoe features ASICS's Biomorphic Fit Upper.
These shoes include Personal Heel Fit dual-layer memory foam that secures the heel in place, allowing for more balance and stability.
The Gel-Kayano Running Shoes deliver a Supportive Guidance Trusstic System for added comfort and durability.
The Guidance Line flex groove technology increases gait efficiency with each stride.
The ASICS Gel-Kayano 19 Men's Running Shoes come in a variety of sizes and attractive color options.
The heel and forefoot GEL cushion system absorbs shock, reducing the impact on joints.
This shoe features a lightweight Solyte midsole.
The Gel-Kayano 19's breathable, stretchable mesh upper keeps feet cool, dry and comfortable during runs.
What Do Men Say About The ASICS Gel-Kayano 19 Men's Running Shoes?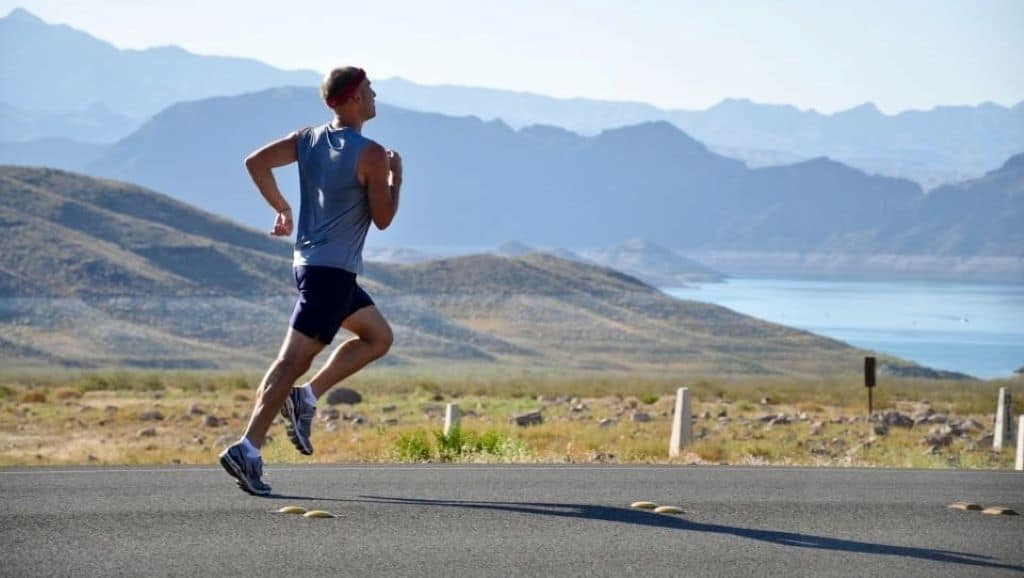 The ASICS Gel-Kayano 19 Men's Running Shoes get extremely high reviews from users. With a loyal owner base, the Gel-Kayano owners have owned the previous models, and now love the Gel-Kayano 19 for its comfort and durability.
They loved how light it runs, and appreciated the fact that while it's comfortable and cushioned, it still translates the running surface so you can get a sense of the ground as you go.
Other reviewers appreciate that these running shoes come in different widths, allowing them to get the perfect fit for their feet.
With a supportive shoe like the Kayano, it's super important to have a range of sizes to choose from. That ensures that each support component lines up properly along your foot.
Another Gel-Kayano 19 owner stated that he loves how great these shoes feel, and is thankful for all the support they provide, noting that they really help with his pronation.
One reviewer justifies the price by saying that these shoes have alleviated his need for cortisone injections.
Overall, most buyers with chronic pains or ongoing foot issues found that the Kayano's more than paid for themselves in improved symptoms and health.
Conclusion
Though these shoes are a little costly, they provide plenty of cushioning and support, which is especially important for men suffering from foot issues like plantar fasciitis. We highly recommend getting yourself a pair of ASICS Gel-Kayano 19 Men's Running Shoes.