The possibilities are endless when it comes to the wide selection of walking shoes for women.
We've done the leg work for you, and narrowed that expansive list of walking shoes down to our favorites based on features, comfort, owner reviews, and of course, price.
Our number one pick for The Best Walking Shoes for Women is the The New Balance WW577 Walking Shoe.
The New Balance WW577 Women's Walking Shoe is white in color, so it goes with just about everything.
These shoes are fairly expensive, coming in under $160, but well worth the investment if you can afford them.
The Benefits Of The New Balance WW577
These walking shoes deliver a high-performance outsole for maximum traction on a variety of surfaces.

They're made from leather that is breathable to keep your feet dry, cool and comfortable.

They feature a reflect detail so that you will be seen when walking in the evenings, making these shoes a safe option for evening walkers.

The New Balance WW577 walking shoes feature two hook-and-loop adjustable straps to ensure a nice snug fit that aids in balance and traction, and keeps your shoes from rubbing painful blisters on your feet.

This shoe includes New Balance's Energy-return ABZORB® in the heel for added comfort.

These walking shoes deliver a durable rubber sole with stabilizing WALKING STRIKE PATH® technology.

The insole in this walking shoe is removable.
What Do Owners Say About The New Balance WW577
Women's Walking Shoe?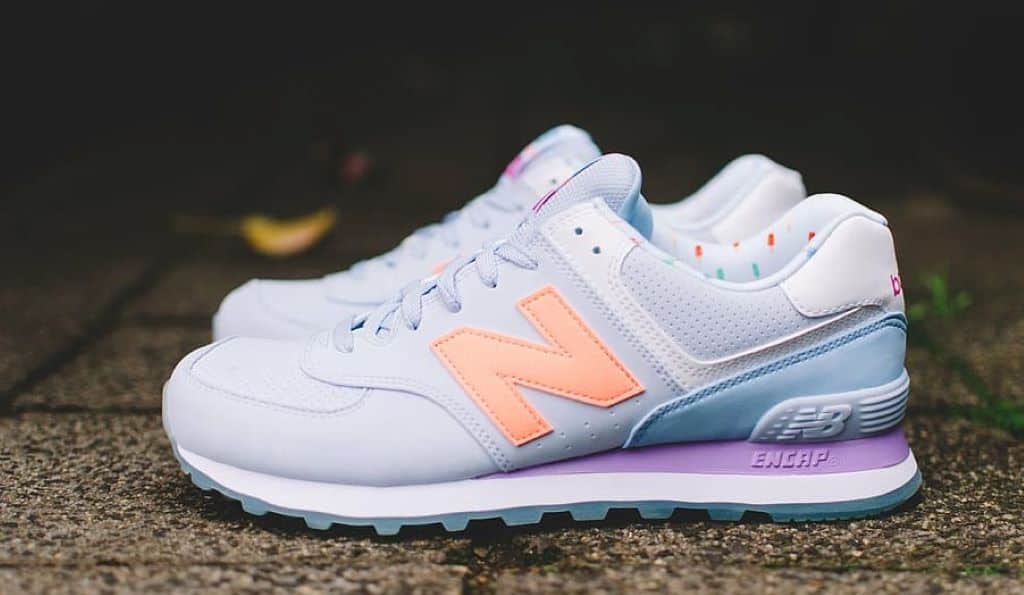 With overwhelmingly positive reviews, the New Balance WW577 Walking Shoe is praised for its comfort and durability.
One reviewer has stated that her orthotics fit perfectly in these walking shoes, for a comfortable fit that she loves.
Others appreciate the high quality materials that this shoe is made of, adding that it's an added bonus that they are made in the U.S.A.
Some reviewers have stated that they don't feel that the New Balance WW577's are all that comfortable, and that they lack adequate cushioning.
One user added, "The only problem that I could find with this product is that the sizing actually runs rather small."
One particular reviewer noted that these shoes are her favorite walking shoes, and that they are great on asphalt, on dirt or gravel roads, and even on the treadmill.
Conclusion
Great for those women with a focus on comfort, the New Balance WW577 Women's Walking Shoe has a ton of great features that we really love.
Providing plenty of width in the toe box and a narrow heel, these shoes are an excellent choice for female walkers, for those who spend extended time on their feet, and for those who experience pronation issues.