Although women are notorious shoe buyers, we know that men and their feet have needs too! Don't worry, we're here for ya.
We know that you have different needs than women, so we've created a special guide for you that explains exactly what you should consider when purchasing a new pair of shoes.
The Rockport Men's M7100 Walking Shoe is our number one choice for men when it comes to walking shoes.
We based this decision on a number of factors including price, comfort, durability, user reviews, style, and features.
These shoes deliver a fabulous performance for a very reasonable and affordable price (under $80 in most cases).
They come in a variety of color options, so matching your wardrobe won't be a problem.
The Pros Of The Rockport Men's M7100 Walking Shoe
Affordability. Need we say more? In this tight economy, it's hard to justify splurging on a $150 pair of shoes, however, the Rockport Men's M7100s eliminate that problem.
These men's walking shoes feature a padded tongue and collar for added comfort and cushioning where you need it.
These Rockports include a form fitting EVA midsole, again for your comfort and support.
They feature a walking platform construction, which means they're made specifically for walking.
These shoes include Strobel Technology, which provides a lightweight shock absorption that we love.
The Rockport Men's M7100s deliver a quality rubber outsole to prevent slips and increase traction even on a wide variety of surfaces.
Customer reviews are outstandingly positive for these shoes.
The Cons Of The Rockport Men's M7100 Walking Shoe
The leather in these shoes can be a bit stiff for some.
No metal rings around lace up holes.
These shoes can run a little narrow.
Not enough arch support for some users.
What Do Owners Say About The Rockport Men's M7100 Walking Shoes?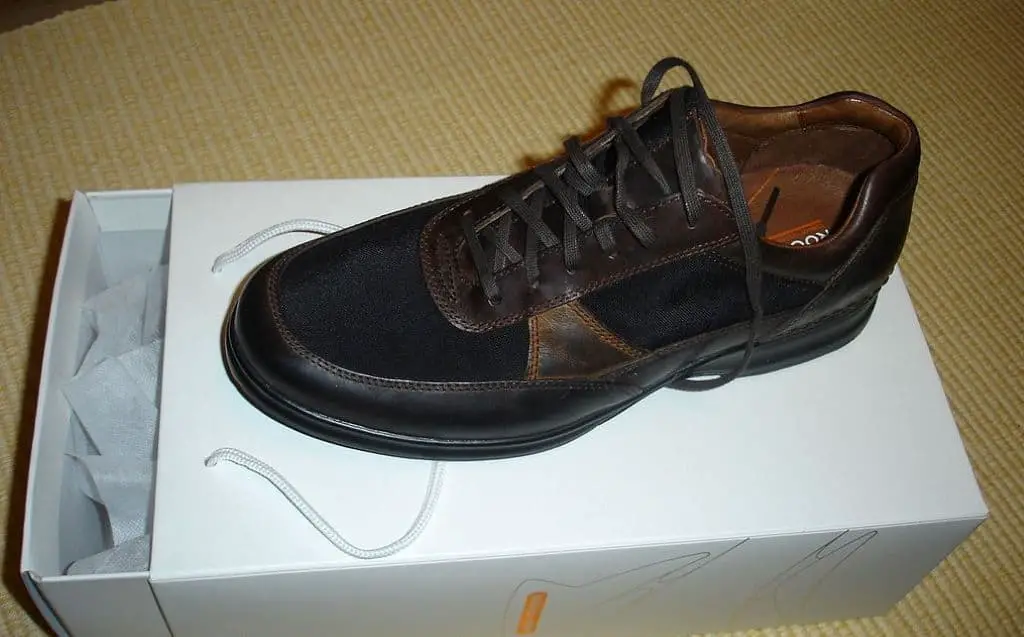 Several customers raved about the comfort and flexibility of the Rockport Men's M7100s.
One reviewer reported that the heels don't wear down unevenly, and even in harsh conditions, they last a good 3 to 5 years for him.
Finally, Rockport Men's M7100 owners greatly appreciate the durability, support, and high comfort they feel when wearing their Rockports, and many own several pairs of them.
On the other hand, negative reviews indicated that the newer Rockports are stiffer and less comfortable than previous models.
Other reviewers commented that these shoes do not provide adequate arch support.
Conclusion
The Rockport Men's M7100 Walking Shoes are an excellent quality shoe at a superb price.
Designed especially for men's walking, these shoes provide plenty of cushioning and traction to make your walks pleasant and enjoyable for years to come.