Likewise, traditional running shoes are great for the agility and cardio activities, but they're too bouncy and lightweight for the strength training sections.
The best footwear for CrossFit combines the traction and cushion of a great running shoe with the sturdiness and support of a lifting shoe.CrossFit is one of the most popular fitness crazes out there right now.
The high-intensity blend of speed, agility, and strength training whips you into shape in a hurry. It's one of the most rewarding­ and demanding fitness programs you can join.
However, CrossFit demands just as much from your shoes as it does from your body. If you go to class unprepared, you can end up with wrecked shoes in a week or less. Plus, you'll be putting your body at risk while you're in class.
So, why are so many traditional shoes so poorly equipped for CrossFit? Lots of lifting shoes have excellent heel support, but they don't have full-length cushioning or adequate traction for the agility and cardio portions of your class.
It can be a bit overwhelming to start shopping for the right footwear before class. That's why we put this guide together!
We've taken a comprehensive look at all your options, from Reebok's CrossFit-branded models, to innovative training shoes from other athletic brands.
We compared dozens of popular styles, to find something for every foot, every body, and every budget. We looked at fit, features, durability, and comfort to find the absolute best options with the most versatility.
In this guide, you'll find in-depth reviews of our top recommendations for CrossFit. We chose three models for the ladies, and three for the guys as well!
In our own comprehensive reviews, we'll talk through all the features which make these shoes ideal for CrossFit, and we'll show you why we think they beat the competition as well.
Let's jump right in with a look at a few of our all-time favorites!
OUR TOP PICK
If you're a guy who's mainly focused on strength training, the
Nike Metcons
are the ultimate lifting buddy. They have the best lateral stability of any of our recommendations, thanks to the flat sole and sturdy heel platform.
OUR TOP PICK
If you're on a budget, the
Asics Women's Gel-fit Sana 3
are a fantastic choice. They're half the price of the Reeboks, and quite a bit cheaper than the Inov-8's as well.
The Best CrossFit Shoes Are:
The Metcon 4 is a great all-around crosstrainer for people with wider feet, and those focusing on strength training in particular.
We love the wide, flat base, which is perfect for squats and lifts. We've been recommending the Metcon since the first version, and are thrilled to see that each generation brings tangible improvements!
The original Metcon was one of our favorite CrossFit shoes in its own right, but successive versions have added some key updates and improvements. With the second, it added a slightly firmer heel platform which helps it perform better for squats and jumps.
The third and fourth iterations add heel clips and counters for wall exercises and lateral movements. The materials have been upgraded along the way, too. This is an extremely stable shoe, which makes it ideal for agility exercises as well as strength training.
It's our top recommendation for guys with wider feet, as well as those looking for maximum gains in the strength department. It's full of smart features, and built to last.
Pros
The new sole material is actually lighter than the softer foam on the old models, despite the fact that it's more stable! It makes a big difference over the course of a class. The Metcon 4's are less than a pound each.
It uses a flywire system and reinforced mesh to stay snug on your foot, no matter how you move. It breathes easily, and keeps weight down without sacrificing durability!
The 4 has a wide, stable platform. That's excellent for CrossFitters who find popular pairs like the Reebok Nanos a bit too narrow. They're ideal for people who are doing lots of squats and lifts, where that wide, firm base is essential. You don't have to worry at all about balance, which makes it easier to get those gains!
The grip on the 4's is the best we've ever come across in workout shoes. It's tactile, responsive, and resilient. It lifts up easily so that you can run and jump freely, but there's absolutely no lateral slide. We absolutely love the outsole material.
Another big plus is the fact that the rubbery outsole wraps up into the arch section of the shoe. That makes for easy rope climbs, without you having to worry that the rope will tear your uppers.
The 4's have a zero-drag heel that's been designed to facilitate better hand-stand pushups. It forms a smooth bumper which prevents wear and tear when you're working up the wall.
They have moderate arch support and great cushioning. We don't think you'll need to add cushioning or orthotics.
There are 16 different style options to choose from. These come in anything from plain black to bright white and neon with colored soles. There's something to suit every dude!
Cons
Nike, like other big athletic brands, commands a high price tag. As such, there are a lot of shady sellers offering knock-offs at suspiciously low prices. While we aren't saying you shouldn't try and get a deal on these trainers, make sure you're buying from an authorized Nike reseller.
They're not a great choice for CrossFit-goers with narrow feet. Previous buyers with narrow feet said they had to work hard to get these to be snug enough for them. We think they're a better choice for average-to-wide feet.
They aren't a long-distance running pair. To be completely fair, we don't recommend any cross-training pair for long runs. However, a fair number of buyers agreed that these are definitely better for lifting and agility than for longer running sessions. Definitely don't plan on hitting the treadmill or the track with these.
Some reviewers didn't like the completely flat bottom. They said it felt a bit strange and disconcerting. That'll be a matter of taste, so just make sure you have free returns if you haven't worked out in totally flat footwear before.
The Nano is Reebok's flagship cross-training pair. It's made by the only athletic brand with an official tie-in with the CrossFit organization, so you can expect a very high standard of functionality from the Reebok's in all your CrossFit activities.
This model is the 8th incarnation of the Nano. We think it's an excellent all-around shoe, and we love all the smart design touches which help it perform better at specific CrossFit activities than other all-purpose sneakers.
Our team agreed resoundingly that it's the best of the Nano series thus far, and we think it's an especially good choice for folks who like to take their workout outside!
It's also good for folks who lean more in the speed and cardio direction than strength training.
Pros
The 8th edition of the Nano pushes the envelope of an anatomical fit even further than the previous iterations. It has a molded, structured insole, as well as a sock-fit upper. The sole and insole are firmer than previous versions, which is intended to improve stability, especially for outdoor runs and agility exercises.
It's designed to keep your foot transitioning smoothly through each step, with less wobble or twisting. This model has a neutral arch, with an anatomical curve, but no strong mound support. That makes it a more relaxed, flexible fit for many users.
One benefit of having a lower profile is that you get a lot more freedom of movement. You trade off a bit of stability and security, but the low ankle and less structured sole design makes these "freer" to use than the Nike's. They're especially good for runs and jumps.
Don't think that you'll be wobbling all over the place, though! You'll still be perfectly safe doing agility reps, thanks to the wraparound stability heel. It does a good job compensating for the narrower profile.
They have a great reputation for durability, as with the older Nano versions. The mesh upper has kevlar integrated into the webbing. That's a one-up on the Nike's kevlar laces. The outsole has a high-durability outer layer to resist wear and tear.
Previous buyers said that the kevlar sections on the uppers held up very well to climbing and kickboxing. They also appreciated that those sections didn't feel as stiff as they had on the Nano's earlier incarnations.
They're lightweight, thanks to smartly-used materials, and an arch cutout. They feel very light, which helps you get through workouts without feeling tired.
These are low-riding shoes, which makes them a perfect CrossFit pair. The cushioning is low, with a slightly reduced heel compared to the Nike's. These are ideal for people with lower to average arches, who don't like a large arch mound.
Cons
They're narrower than previous versions, so Reebok recommend sizing 1/2 a notch up. Overall, these aren't quite as comfortable as the Nike's for guys with wider feet.
Reebok don't have the best track record with quality control. With previous versions, we found that isolated buyers reported laces that ripped through the mesh upper, or soles which were coming apart.
Some of our team said they didn't like the fact that the sole was softer and narrower overall than previous iterations (as well as the Nikes). They're not quite as stable for squats or deadlifts, and some reviewers said they preferred using dedicated lifting shoes for those exercises. These are better for people who do more cardio, speed, and agility work than strength-training. Make sure you consider your goals before you shop!
These Reeboks are also officially CrossFit approved, but that's one of the only things they have in common with the Nano 6.0's.
They're a totally different design, which is based more on a high-top Chuck Taylor-style shoe than your average gym sneaker.
We think they're a great choice for people who like a more minimal sole, and focus more on strength training than jumps or runs.
They're more heavily-padded than other high-tops, but they still have a very low profile for guys who like to feel the ground a bit more directly than with a running-style shoe.
Specs
100% Synthetic
Rubber sole
Pros
They're a bit of a rarity in athletic shoes these days: a lace-up design! We think these are the best of both worlds: the customizability of laces, with the flexibility and comfort of a sockliner.
They're not your average high-top pair. Even though they look like a Converse high-top, they're more cushioned. They also have a reinforced heel platform, cup, and clip for lifting weights safely.
These design tweaks give you added support and stability as you lift, and provide important protection for your ankle joints. These also have a reinforced toe cap which resists wear and tear, as well as providing some extra grip when you're on the ropes.
They make a smart design compromise between the elegance and class of leather and the breathability functions of mesh fabric. The Lites have leather uppers and sides, but they have a mesh tongue to help heat and moisture dissipate through the top of the shoe.
They also have riveted side vents inside the foot, which provides some extra cooling. The entire lining material is Reebok's "ETC" abrasion-resistant fabric. While it's not perfect, it definitely holds up to wear better than the linings in most athletic shoes. It slides more easily, which reduces friction to prevent heat buildup as well as wear and tear.
The sole is completely rubberized. It's abrasion-resistant, and has little nubs built into the outer layer. They help it get purchase on smooth flooring, especially wood floors like you'd find on a basketball court. There are also carbonized rubber sections at the heels to prevent wear and tear
As with Reebok's Nano lineup, the Lites fit a bit wide. That's intentional, and intended to give you better stability and purchase for power lifts. They're more stable, give you a wider base, and stick to the floor more securely.
They're relatively inexpensive, at least compared to other cross-training footwear. Most options will cost over $100, while these are typically available for half that.
Cons
Some buyers were a bit disappointed by the quality of the leather outer. They said it was very thin, and lined inside with a separate fabric. These aren't thick leather shoes, mainly to reduce heat buildup.
Other buyers had issues with quality control. They said that poorly-glued seams came apart after light use, which seemed like a major letdown for CrossFit shoes.
These have completely flat soles. They're cushioned, but they don't provide any heel boost or anatomical support. If you need pronounce arch support, or have other foot issues, we'd recommend supplementing with an insole, or getting one of our other recommendations. Plus, the lack of a raised heel can be a problem for people who don't naturally have perfect form for squats and deadlifts. If you have any back or core issues, you'll probably want something with a higher heel platform, like the Nike's.
They're not good for running. That's simply a fact of life with shoes this thin, and while you'll be able to get through your agility exercises fairly easily, you'll probably want other shoes for long runs and sprints.
These ASICS cross-trainers are a very affordable option from a company with one of the best reputations for comfort on the market.
They ride lower than ASICS running shoes, but they incorporate a lot of the same great comfort features, like gel cushioning, mesh upper fabric, and an anatomical insole.
They make great all-around fitness shoes, as well as casual trainers for days when you feel like taking things easy.
They're an affordable choice for all ladies starting out in CrossFit, as well as for ASICS runners who want something that's better for squats, lift and agility exercises than the typical high-riding ASICS running shoe.
Specs
100% Synthetic
Rubber sole
Pros
They're comfortable and supportive enough for virtually any workouts. They have ASICS' usual anatomical footbed, which has arch support and heel cupping, to maintain proper form and posture as you go through your CrossFit session.
They use gel cushioning in the heel for lightweight padding. Unlike foam soles, gel cells don't pack down or lose their bounce over time.
They're very flexible and adaptive. That's thanks to the sock-fit upper, as well as the flexible materials used in the sole. We're very impressed with how these shoes adapted to all sorts of exercises, especially lunges and jumps.
They're extremely breathable. We love how cool your feet stay during workouts. You'll never have problems with sweaty or slippery feet, since the shoe material is so well-ventilated.
We also love the woven support straps at the heel of the shoe, which attach flexibly to the sole, wrapping around the back of the uppers. They keep your heel from sliding around, and they protect your ankles during squats and lifts.
They have a nice, wide toebox for lifting and agility exercises. We like that the sock-fit midsection hugs inside your feet, which keeps the shoe in place without compromising your room to maneuver in the front.
The outsole is grippy and versatile, and it has specially reinforced sections in areas which usually see a lot of wear and tear..
ASICS shoes are all designed to be supportive of all foot health needs. It's easy to swap out the insole for an orthotic or other more supportive or customized insert.
Cons
Some previous buyers said they simply weren't supportive enough. They cited the lack of strong arch support, as well as a general lack of cushioning. Remember, these are training shoes, not running shoes. They're designed to ride lower to the ground, with a bit more stability.
However, for people who need lots of bounce, these might be somewhat disappointing. If you want a stronger arch support, or simply prefer more cushion in the ball of the foot, you might consider swapping out the insole, or trying one of our other recommendations.
They have a very thin mesh upper. Previous buyers found it disconcerting that they could see their toes so clearly, but between your socks and your sockliner, there's really no risk of the mesh tearing. We found only very few reports of holes forming in the upper fabric.
They don't have any specific features for rope-based exercises. Working out on rougher ropes could also cause some wear and tear on the upper mesh material, which is usually reinforced on other CrossFit shoes. These are marketed more for "light" CrossFit activities.
They're designed to fit like a sock, as most ASICS models do. Some reviewers weren't too keen on the fit, and said the snug sock-liner made these harder to put on than traditional lace-up shoes.
If you like to cross-train at home, barefoot, or with a minimalist shoe in class, these Inov-8's should be right up your alley. They feel like a minimalist shoe, without totally eliminating either cushion or structure.
Instead, they have just enough of each to keep you comfortable and safe, while offering a higher level of flexibility and dexterity than most other CrossFit shoes.
They're an excellent choice for ladies who don't like a lot of support, lift, or bulk in their WOD shoes.
Pros
They run wide, with a snug midsection and an open, roomy toe-box. They're also designed with metatarsal tread seams, which allow the front of the shoe to get excellent later grip.
This one has some of the best grip, purchase, and overall maneuverability of any CrossFit shoes we've reviewed. It's all down to the innovative sole design.
Looking at the bottom, you'll see lots of flex point treads, which allow movement in nearly any direction. While most athletic shoes only have lateral treads, these have some longitudinal treads going the length of the shoe, which make it more versatile for jumps, agility training, and rope climbing.
The all-rubber sole has 3mm cleat treads built in, as well. They're super grippy for outdoor workouts without damaging the floors in fitness centers.
It rides very low. This one has a zero drop, a minimal insole, and very good ground sensation for CrossFitters who like a lot more of a contact feeling than a bounce.
It has a specially-reinforced heel for added lifting capabilities. It's ideal for squats and deadlifts in particular. Inov-8 say that the material in these heels is about 40% firmer than the materials in the forefoot of the shoe.
The whole shoe is made from breathable mesh, including the tongue, heel, and upper toe sections. In fact, it's one of the most ventilated shoes we've ever seen.
They're very light, like the ASICS shoes. Between the minimal sole and light mesh sock-liner, the Inov-8's weigh just about 1/4 pound each.
Cons
They run a bit smaller than ordinary Inov-8 shoes, so we'd recommend ordering up by half a size. However, reviewers agreed that if you're coming from a different brand, you keep with your true size.
These are very close to a minimalist shoe. They have basic cushioning and structure, but they're designed to give you very close contact with the ground. Previous buyers advised against running longer distances with these, unless you're already a minimalist runner. If you're someone who needs more cushioning, arch support, or heel support, you'll want to look at one of our other recommendations.
Some reviewers didn't like the 0-drop in the heel. Normally, we recommend a higher heel platform for lifting. However, the exceptional stability of these shoes doesn't really demand much of a platform.
We reviewed the men's version of the Nano 8.0 above, and we think the women's version is just as great! These Reebok's are the official, branded flagship shoe of the CrossFit program.
The Nano series is by far the best-selling CrossFit shoe on the market right now, and the 8th edition makes it even easier to see why.
We love how versatile these shoes are, whether you're running, lifting, climbing, or doing bodyweight exercises.
They have smart design features to suit pretty much any workout, and they're our top recommendation for ladies who prefer some cushion and support in their CrossFit shoes.
Specs
Fabric or Textile
Rubber sole
Pros
As we discussed with the men's version of the Nano, the 8.0 edition has been redesigned from top to bottom to provide better stability through the sole, midsole, and upper. It now has an anatomical fit with a denser heel platform, a structured midsole, and superior lateral (side to side) stability.
You'd expect a shoe with an official CrossFit branding to have a lot of specific CrossFit features. The Nano 8.0 doesn't disappoint!
These are built with kevlar reinforcements in the mesh upper, to withstand the cross-motions and general grind of WODs. It has a firmed-up heel for lifts and squats, and a nice wide toe box to help you plant a solid stance.
They have "Rope Pro" sections sewn around the whole shoe, with kevlar that's textured to grip like sandpaper. These sections wrap around the inside of the the upper, so you can shim up ropes easily, without any slips.
The lugged outsole is super grippy. The treads are designed to act like pistons as you run or jump, so they actually propel you forwards and upwards with each step. They're a lot like the energy-returning blades you'll see on a lot of modern running shoes.
If you have a history of foot/joint issues, or simply like a more cushioned ride, these are the better choice for you! They're more cushioned than the Inov-8, without adding too much bulk.
These are better for most women to run in than the Inov-8, since they have more of a cushion, and some basic arch support. They're also a bit more tactile and flexible than the ASICS, which makes them better for ropes and agility exercises.
They have an excellent track record for durability. The integration of kevlar really helps these stand up to wear and tear, and Reebok also provide a 6-month warranty in case of any quality control issues. However, previous buyers had nothing but praise for the Nano 8.0 in the durability department.
Cons
While these aren't as minimal as the Inov-8s, the Nano's don't have a lot of arch support either. If you need more of a mound, we'd recommend an insert. As you've seen from our recommendations, cross-training shoes tend to be a bit lower and flatter overall than other athletic footwear.
They're not quite as grippy or tactile as the Inov-8s. That's one downside of the extra cushion and the firmer midsole.
They're expensive. While they have a lot of smart design tweaks and features which make them worth a slight price boost, their price is also inflated by the official branding and their status as Reebok's flagship shoe. Starting around $100, they might not be accessible to all CrossFit ladies.
Some buyers didn't like the anatomical design. They felt that the slight angle to the toe box seemed off-kilter, and only excellent at rope climbing.
How to Choose the Best Sneakers for CrossFit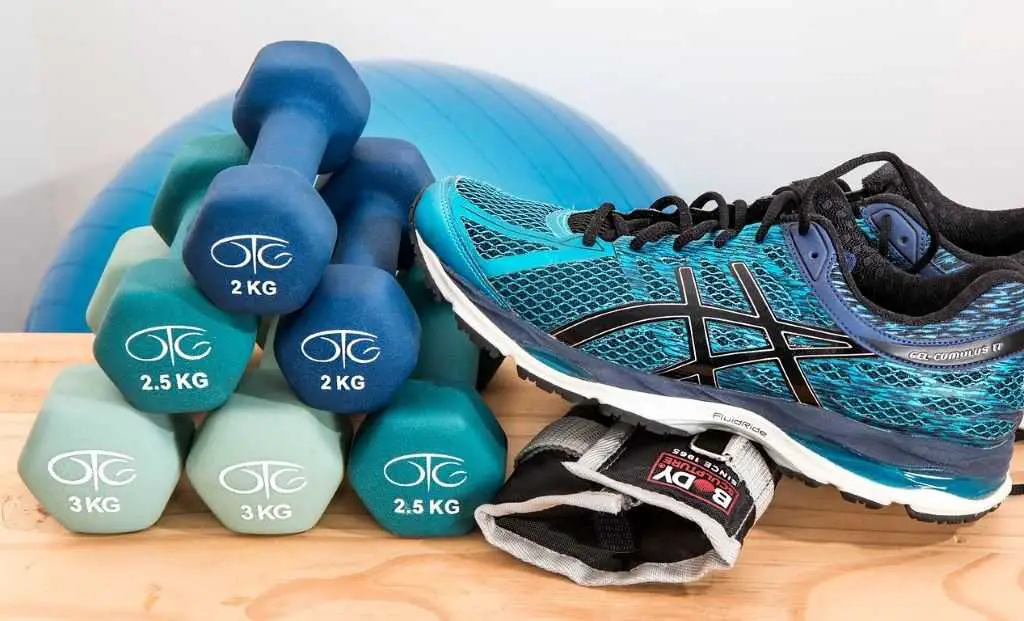 Prioritize Padding, And Don't Skimp On Support
CrossFit is a high-impact workout on your feet, as well as the rest of your body. Look for plenty of cushioning in your shoes to protect your body as you get into shape. Learn more about CrossFit from their page.
Heel padding is super important for squats and jumps, while midfoot padding is essential for agility exercises, sprints, and other fancy footwork. In general, you'll want to look for full-foot cushioning, with a strong heel platform.
We especially like multi-layer cushioning for CrossFit. These soles give you the stability and structure you need for lifts with the bounce you need for speed exercises and agility.
Remember that cushioning doesn't just keep your feet happy: it protects your joints all the way up your body, including your spine and neck!
Likewise, proper support features are important for maintaining proper posture and alignment as you work out: all across the body. Look for slightly raised heels, with a cupped molding around the back of your foot.
Make sure you have arch support, and a molded insole which suits your foot. For more specific guidance on support features, see Think About Your Feet further down the guide.
Look For Lightweight Cushion
As with any other type of high-intensity workout, any extra weight on your body can get tiring in a hurry.
While you don't want to skimp on cushion in your CrossFit shoes, you should make sure that all that padding isn't adding up to a lot of extra clunk.
Look for airy foam materials, or hybrid multi-layer cushioning with some denser layers and some lighter layers. Gel padding and air cells are also lightweight pressure relief solutions.
Get A Grip
Just like with a running shoe, you need lots of grip and traction from your CrossFit kicks! You'll be doing sprints, lunges, and all manner of agility exercises, so make sure you have the treads to make those fast transitions.
Look for grippy rubber outsoles which can get purchase on gym floors, whether they're wood or synthetic materials. Be careful to get non-marking soles, though, since a lot of traditional athletic sneakers can leave skid marks.
Don't Skimp On Build Quality
CrossFit is probably the most punishing routine you can put a shoe through. Unlike running shoes or lifting shoes, a CrossFit shoe is worked in virtually every single direction, in all imaginable ways.
That's why many people who go to their first CrossFit classes with their favorite athletic shoes walk away from the first week with more wear and tear than they'd seen in months of going to the gym.
Look for molded soles, rather than pieces that are glued together. Look for uppers with fly cables, netting, or other reinforcements to keep your laces from tearing through the mesh on the top of the shoe.
You'll also want to look for durable materials like nylon webbing over cloth, EVA soles, and skid bumpers on the toes or heels to protect the seams of your shoes when you're doing pushups or kicking off walls.
More than any specific feature, we think it's super important to spend as much as you are able on your shoes, since more expensive models generally have better build quality.
Look for reputable athletic brands, and shoes which have a good track record for durability from the CrossFit buyer community.
We've taken extra care to look at durability in our own reviews, so you can rest assured that our recommendations have exceptionally good build quality.
Look For Shoes With A Sock-Like Fit
One of the best innovations in athletic shoes in the past few years is the "sock-fit" upper. A traditional athletic shoe used to have a sole, and a loose upper which you fastened down with laces until it fit.
As the laces adjusted during your workout, the shoe could slip around, which meant that it was hard to get an exact fit.
That also meant that the support features like the arch mound or heel cup didn't always line up as they should on your feet.
Now, many athletic shoes have sock-fit uppers, which are fitted to your foot, and slide on rather than relying on laces.
They fit more snugly, without having the same restrictive lines like laces do. These shoes do the best at keeping supports in your sole lined up with your foot, and they also move more smoothly and with less restriction than traditional lace-up trainers.
Make Sure You Have Proper Ventilation
CrossFit workouts are intense, and you'll be sweating buckets: especially if you're starting the program for the first time. Your shoes should have airy, ventilated uppers, so your feet can breathe.
Look for moisture-wicking materials, quick-dry fabrics, and mesh panels which allow air to flow through the shoe. You'll feel better in class, since your feet won't get sweaty and slippery.
You'll also feel better after class, since your feet will stay healthier, and your shoes will smell fresher.
Think About Your Feet
As any foot doctor or running specialist will tell you, no two feet are exactly alike. All of us have slightly different feet, which means that we all need something different in a shoe.
Before you start comparing and considering your options for CrossFit shoes, make sure you know about your foot type, and how you can complement it with your new kicks. The easiest way to get a sense of your foot type is to see a foot doctor, or stop by a running shoe store.
You won't want to buy a running shoe for CrossFit, but many shops have machines which can measure your foot with sensors, and give you a detailed readout on pressure points, pronation, and other issues which will need to be addressed by your shoes.
A running store specialist can talk with you and explain how your feet work, and even have you run on a treadmill to see how your gait performs naturally. You can take the readouts with you when you head online to find your CrossFit shoes.
If you don't live close to a good running shoe store, or if you don't have the resources to see a podiatrist easily, you can get a general sense of your foot type and needs by trying on different types of shoe, or consulting an online resource.
Of course, if you've experienced foot pain or problems like plantar fasciitis, you're probably painfully aware of your foot type. If you haven't experienced any problems before, it's still a good idea to get a sense of how your feet compare to the "average" sole design, so you can be sure of what to look for in your new pair.
Here Are The Key Things To Think About:
Arch Support
The most important support feature in any shoe is the arch support. An arch support usually takes the form of a solid mound under the arch of your foot, with some softer cushioning on the top.
It's the most variable feature in a shoe, so it's super important to know how strong a support you need before you shop.
As a general rule, every shoe should have some basic arch support. However, if you have flatter feet you may find that you are more comfortable with a lower arch support.
Conversely, if you have a higher arch, you'll need a more severe support under your foot.
Why is arch support so important? The muscles across the arch of your foot are responsible for absorbing the impact and shock of each step or landing.
They're very strong muscles, but they can also be very sensitive-especially if you run, or do lots of agility training like a CrossFit class.
An arch that isn't properly supported can lead to strained muscles, plantar fasciitis, or even collapsed arches. You'll also find that many other running/walking gait issues can be resolved by adjusting arch support.
For instance, people with high arches who aren't wearing proper support often pronate, which means they're more vulnerable to sprains or falls.
Proper arch support keeps those important muscles working properly, without straining the arch or aggravating muscles with too much support.
If you're trying to get a sense of how much support you need, think about which shoes keep you the most comfortable: are they flat shoes like plimsolls, or sculpted shoes like Birkenstocks?
Do you like to run with lots of support, or with something more minimalist? You'll want to keep to your comfort zone with your new Cross-Training shoes as well.
Pronation
Pronation is the technical term for the wobble that many of us have in our walking or running gait.
Nearly all of us pronate to some degree, which is to say that our feet have some side-to-side movement as they land. However, pronation can range from slight imperfections to a serious health concern.
Severe pronation makes you more vulnerable to ankle sprains, as well as fractures or other painful injuries. Pronation also results in uneven wear and tear on your shoes. If your current kicks have heavy wear on one side of the heel, that's probably a sign that you pronate.
You can correct for pronation in a number of ways. First, you'll want to look at your arch support. As we've said, using proper arch support can often go a long way in resolving pronation.
Second, you can look for specific "motion control" features in a shoe, like special strike pads on the heel, or structured midsoles which help your foot keep an even keel from toe to heel as you go through each step.
Finally, you'll want to look for sock-fit uppers, which fit your feet more snugly, and keep your shoes from sliding around-another factor which can increase lateral motion.
Ankle Stability
"Stability" can refer to a number of things where footwear is concerned. For CrossFit shoes, you'll want to think about two factors in terms of stability: lateral wobble (pronation) and evenness of stride.
Stability features can include structured midsoles, roll bars, fly-wire uppers which adjust to your stride to keep support elements in place, and many other features.
You don't necessarily need to look for a bunch of different features, but you'll want to get a general sense of how much stability you need from a shoe. If you have a wobblier gait, get a more stable shoe. The opposite is true as well.
Which Are the Best CrossFit Shoes for You?
Best CrossFit Shoes for Men
Nike Metcon is ideal for squats, deadlifts, and all your other needs in the gains department. Plus, they can handle running and agility exercises better than a totally flat shoe.
We don't recommend them for working out outside, or for running frequently, since they don't have strong treads or lots of forefoot cushioning.
If you're sticking to the fitness center, though, they'll be your best friend. For average CrossFitters looking for the best all-around choice, we strongly recommend the Reebok Nano 8.0.
They have a stable base for lifting, but their rounded sole and extra fore and midfoot cushioning make them a better choice for sprints and agility exercises than the Nike Metcons.
These are also better equipped for ropes and the great outdoors, thanks to the grippy treads and kevlar traction sections.
With that said, the soles are completely rubber, so they won't tear up a floor if you take them inside. We recommend them to guys who are focused on agility and cardio as much as weight training.
For more minimalist-inclined guys, the Reebok Lite TR's are by far the best choice. They have a completely flat sole, with no arch support or heel lift.
At the same time, they have better cushioning, stability, and grip than other minimalist high-tops.
While they aren't great to run in if you're a guy who likes arch support and cushion, they're the minimalist, lifting-focused CrossFitter's dream.
These are also the cheapest of our men's recommendations by a long shot. We highly recommend them to guys who are going to be working out inside, and feel most comfortable with a flat sole.
Best CrossFit Shoes for Women
ASICS still packs all the essential features you need in a good CrossFit shoe. They have an anatomical sole, a stable heel, a wide toe box, and an airy, flexible sock-liner upper.
Previous buyers said they did a surprisingly good job at all their exercises, and were especially good at agility exercises. On the downside, they're really not built for rope exercises.
They're also built pretty lightly, and many reviewers said that while they hadn't noticed issues yet, they didn't feel like a very durable shoe.
If you like something minimalist, and have a bit more money to spend, get the Inov-8s. They're the most adaptive and flexible shoes here, so they're ideal for people who love to climb on walls and ropes.
They also provide excellent grip and tactile ground sensation for runners who like a shoe without lots of cushion or structure. These also have a great track record for durability, thanks to the big toe bumper and reinforced mesh construction.
With that said, they simply won't be comfortable for everyone. They have no heel drop, no arch support to speak of, and very little cushion.
If you prefer all those things in a CrossFit shoe, you should look at one of our other recommendations.
If you prefer more cushion and support, and can pay a premium price for a great all-around CrossFit shoe, we strongly recommend you go for the Reeboks.
They're the best of the three for all the standard activities in a cross-training regimen. They're tactile like the Inov-8's, but they're more comfortable for most women to run and jump in, thanks to the extra cushion and support.
These also have the most durable construction of the three, thanks to kevlar threading in the mesh, and reinforcements on key parts of the sole.
The only real downside for us is the price. As with the men's version, the women's Nano 8.0 is the latest version of a premium shoe, and you probably won't find it for under $100.
Finding the best crossfit shoes might be tricky, but when we've taken everything into account we've decided to recommend the Reebok Crossfit Nano for their comfort and versatility.